So, uh, holy shit. I'm starting this thread in the College football forum because this could have a big impact on NCAA sports in general.
Basically, there are 4 assistant coaches indicated in the charges from
Auburn
,
Oklahoma State
,
Arizona
, and
USC
.
Louisville
is charged with paying a player $100k to commit. (They're already on probation. That program is staring at the death penalty).
All signs point to
Miami
being involved as well.
From Adidas, this goes all the way up to James Gatto, who is the head of their Global Sports Marketing for basketball.
Here's the basic outline of the case: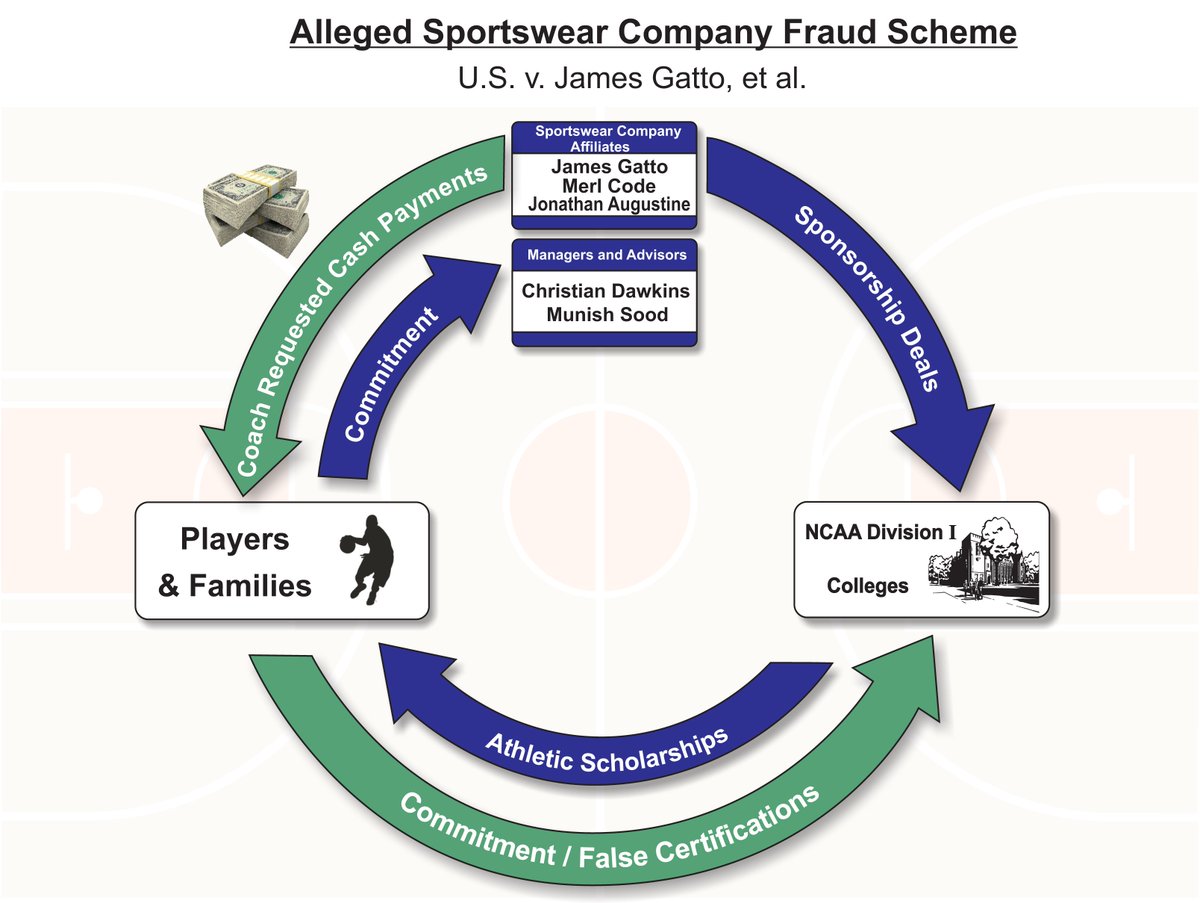 Full story
here
and
here
Should anyone care to read it, here's the actual charge:
https://www.justice.gov/usao-sdny/press-release/file/998746/download