Quote:
FC, I'm not mocking you, just clarifying... you mean the "ready-made, big conference vetted, not strictly 4-3 DE types in this draft who aren't a top 30 pick" are a dumpster fire, right? Because I think that's sorta true. The less vetted/polished guys are pretty good, though. In some ways, better than usual.
I have pondered this for a day and a half. I really hate the pass rushing class.
I dont buy into Nick Bosa.
I really like Josh Allen
Jachai Polite is going to be a star or a bust
A player like Joe Jackson from Miami sums up the pass rushers for me.
He flashes 1st round potential several plays
He flashes undrafted free agent play the next several plays.
To answer your question...I bet there are 5-8 stud pass rushers drafted after the Steelers pick in the 1st round...I cannot identify said players because the lack of consistency in this class is inconceivable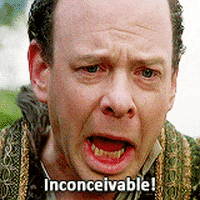 I have been vetting players for awhile. This rush class is maddening
Another thing let me get this out early...I want no parts of Devin Bush
Bush is a great jump on the pile player who wlll flash highlight skills left and right. I struggle drafting a player who never broke 50 solo tackles in a season. A player who created one...I said one turnover in college. A player who lacks the length(Under 30 inch arm length) to cover or take on blockers. He is a great unblocked blitzer. He can chase like a cheetah
He doesn't have the length to be compared to Leonard or Shazier
5-11 222 He is Troy Polamula sized
Plus he signed with Drew Rosenhaus and I dont want to deal with that slimey motherfucker