Quote:
Jalen Ramsey QB tiers:
Great: Brady/Rodgers (Duh)
Future MVPs: Watson/Wentz
Good: Brees/Wilson/Carr
Winner: Cousins (?)
Great in Situation: Mariota (?)
Solid: Stafford
Decent: Big Ben/Dak
Not Sure: Jimmy G
Overrated: Ryan
Average: Goff
Sucks: Luck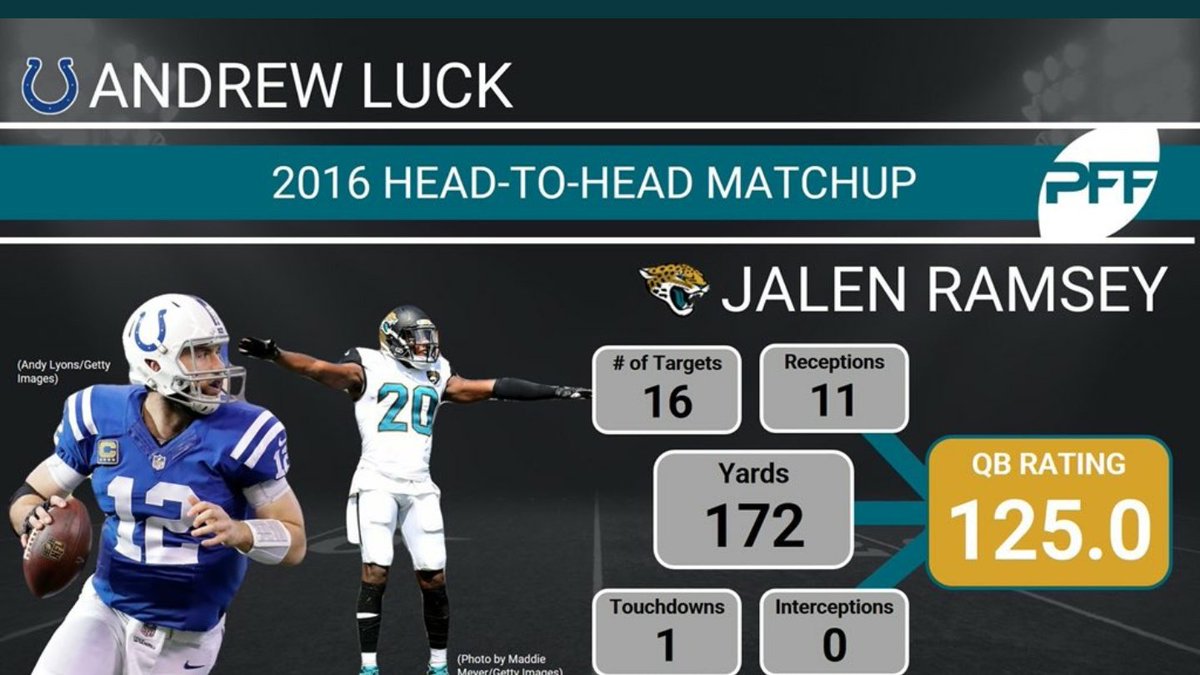 He actually crushed Joey Flacco too
Yeah. I am going to listen to his educated opinion.