Stosh-67 wrote:
Here you go Hines........
CAPTION THIS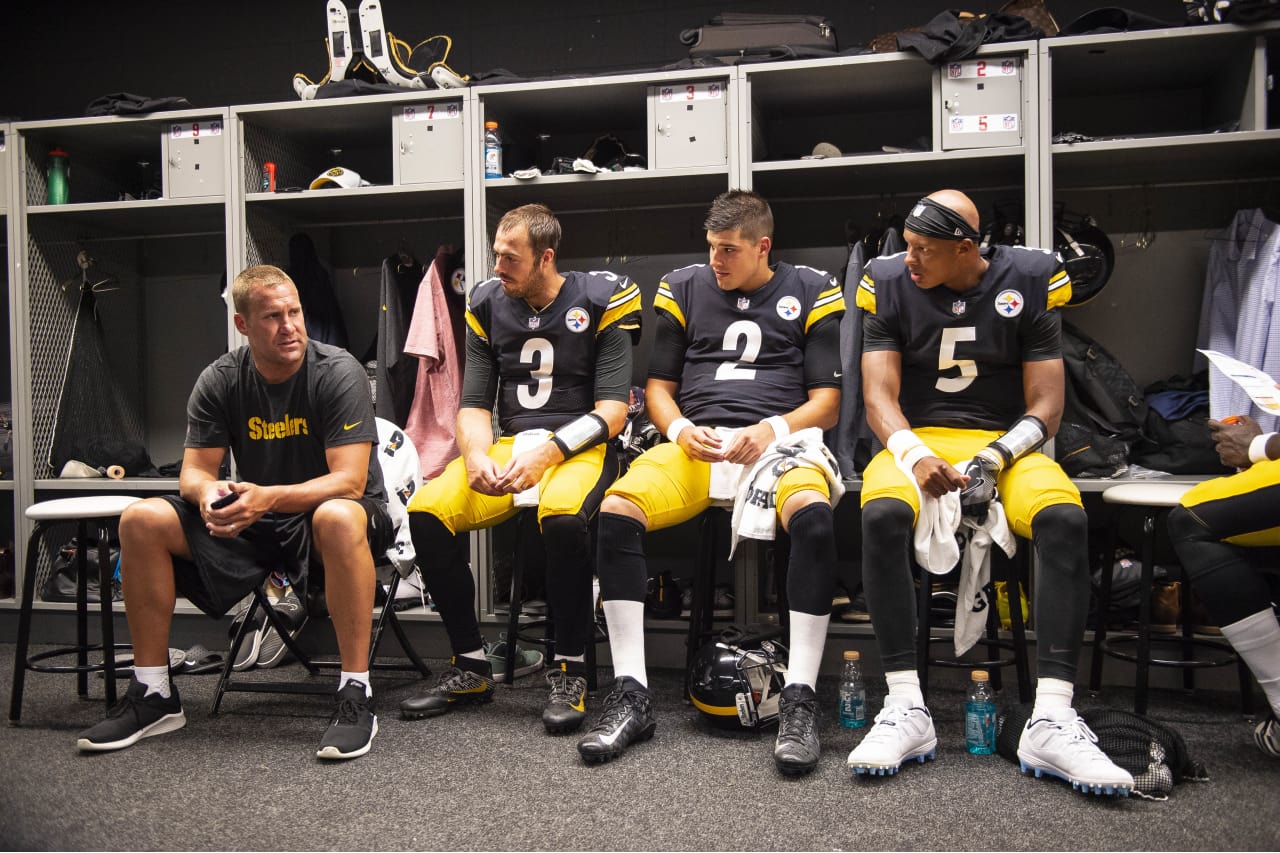 Ben:
Hmmmmm. Only two more days till my next day off.
Landry:
Jesus, look at him. If I only had that body, that arm, his guts, his fearlessness, his.....
Mason
I think he is starting to like me...I do, I really do.
Dobbs
He just said whaaaaaaaaat...about coach Tomlin? That shit ain't right.
Slow day of Steeler news...........lol
Thank you, Stosh!
Ben: Man, I'm too old for all of this training camp at my age, I might even ask coach if I can take off 2 days a week this season...
Landry: You mean I can get twice as many 1st team reps now??? (glancing at Mason)
Mason: You gotta make the team first, huh Landry? Man, I will be the best backup QB in this league, just watch.
Josh: (looks over at Landry) Haha, fucking rookies...
Ben: let's hope none of you get any regular season action this year..i mean, look, (flexing) my arms even have some definition now.
L M D: (at the same time)